Machine learning makes your customer interactions more personalized and relevant
Solvvy is reimagining customer support through intelligent automation. Powered by artificial intelligence at its core, Solvvy learns from your existing enterprise knowledge and history of customer interactions to answer incoming customer questions.
Solvvy makes use of machine learning (ML), deep learning and transfer learning to build a unique Answer Graph from your knowledge base, ticket history and other internal data sources. Solvvy works on various channels such as web, mobile and chat. Using natural language processing, it can understand customer questions and respond with answers to immediately resolve customer issues.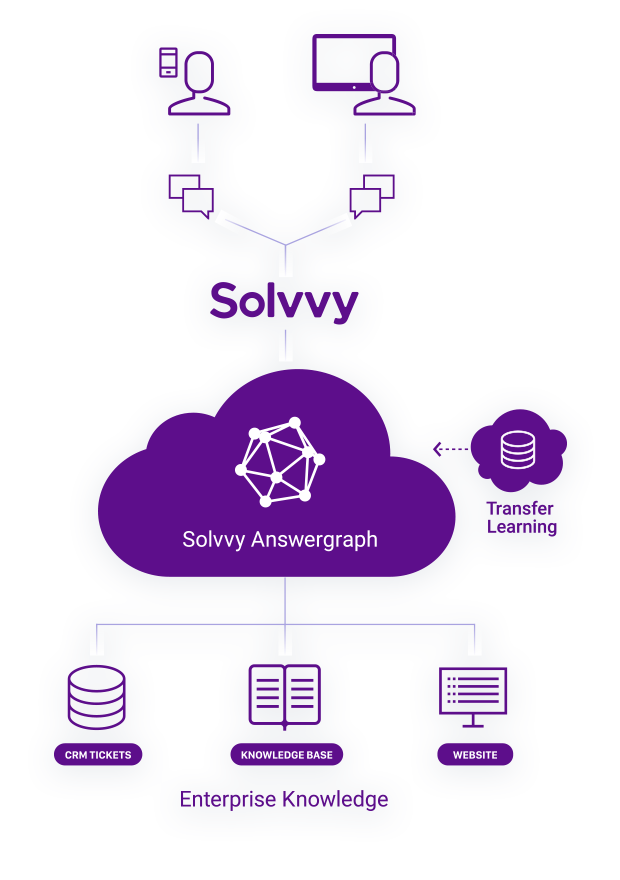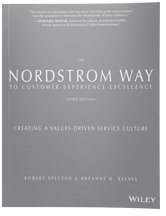 How To Drive Customer Experience Excellence with a Values Driven Service Culture
Great customer experience is about making things effortless, more convenient and more engaging for customers. In the third edition of The Nordstrom Way co-author Robert Spector outlines nine values that every service culture should consider, and makes new assessments of the future of customer service in our omnichannel world. In this webinar, Robert Spector and Mahesh Ram, CEO of Solvvy, explore these core values and the impact they will have on the future customer experience – and the future success of CX organizations across the globe.
Read More

Get a competitive advantage with Solvvy. See how it scores over competition.





Present Actual Answers from KB instead of Whole Articles
Present Actual Answers from KB instead of Whole Articles
Language Understanding Goes Beyond Keywords
Language Understanding Goes Beyond Keywords
Consumer Facing
Rapid Deployment
Continuous Learning
Omnichannel
Easy integrations. Intuitive dashboard. Sophisticated technology.
Create delightful customer experiences with intelligent automation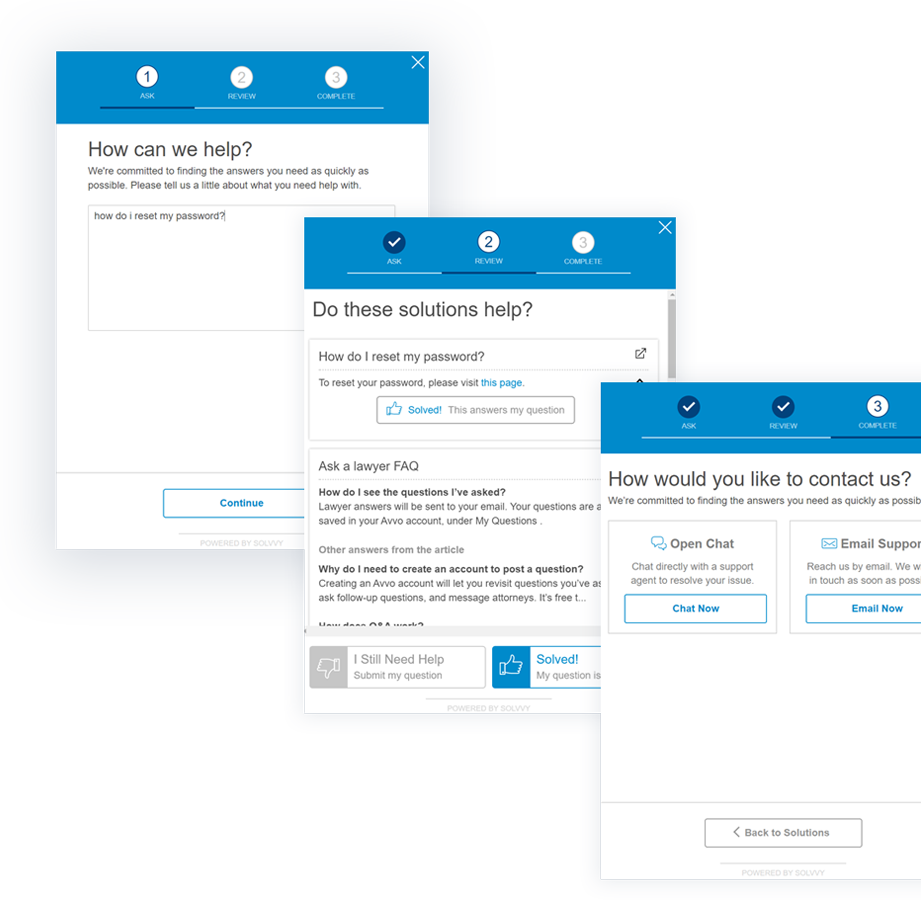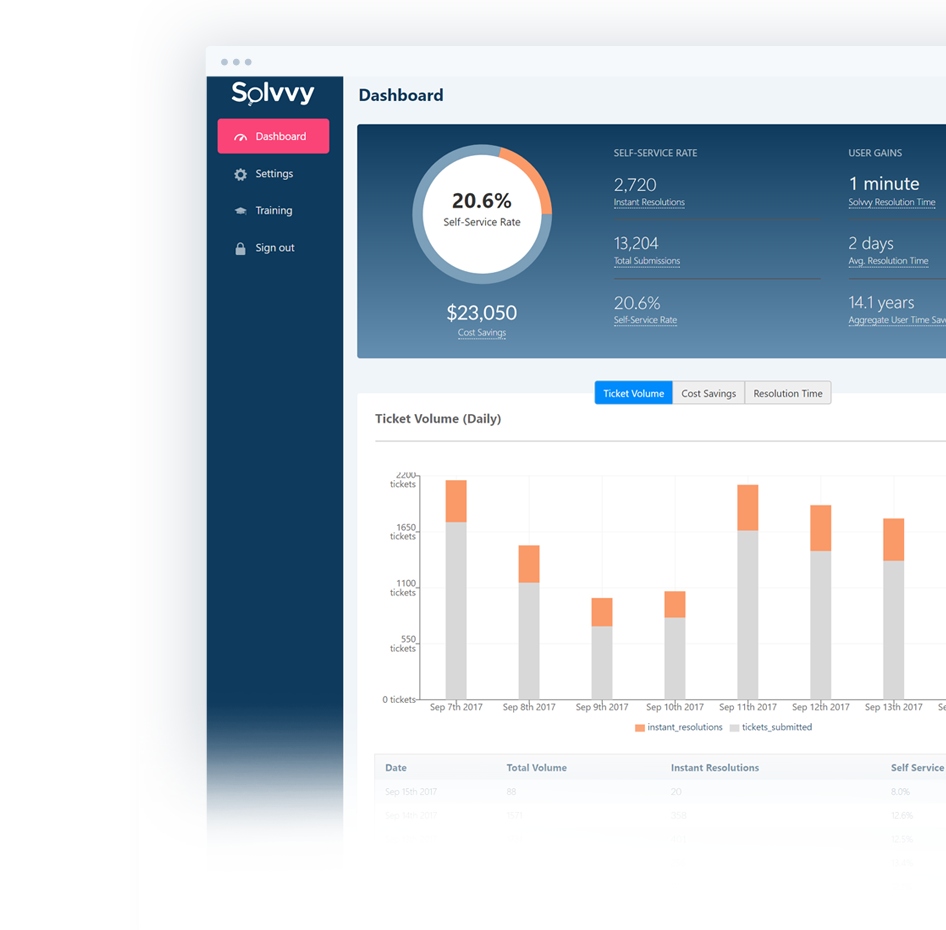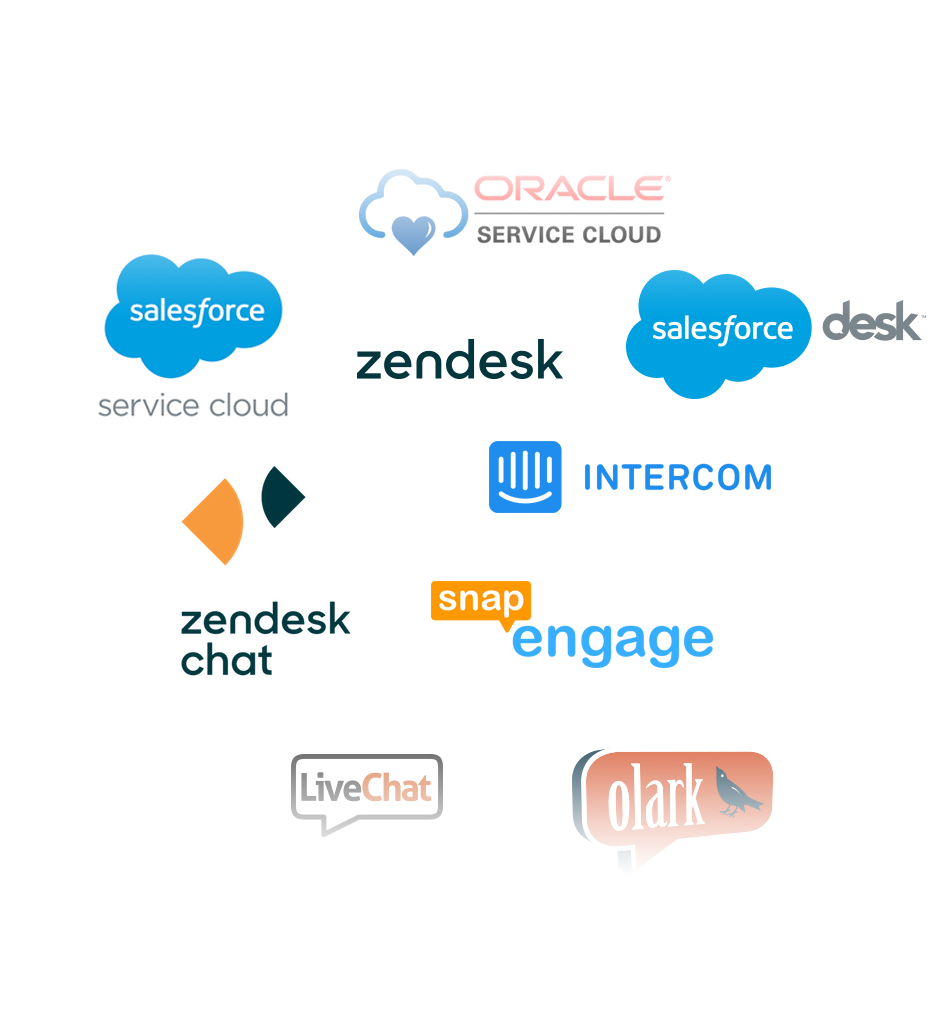 See Solvvy in Action
Learn more about how Solvvy can resolve your greatest customer experience issues. Contact us day or night and we will get back to you right away! Call us at 650-246-9685.
Live Demo
Contact Us