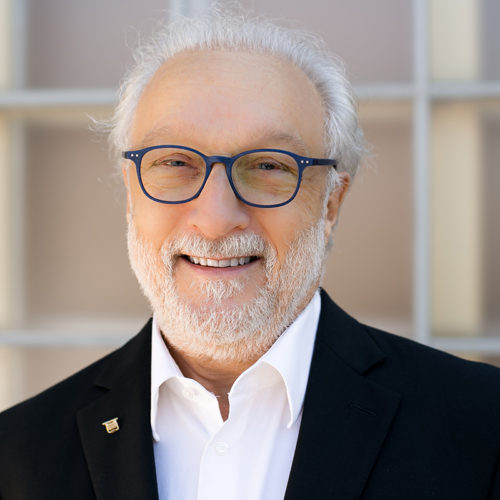 Trust and Loyalty Lay the Foundation for Delightful Customer Experiences
Robert Spector
on 13 September, 2017
Join us for a live webinar with Robert Spector, co-author of 'The Nordstrom Way', and Mahesh Ram, founding CEO of Solvvy as they discuss the future of CX while exploring core business values. Trust is the foundation for loyalty and longevity—as well as every value in your organization's culture. Every meaningful personal and business relationship is based on trust and loyalty, which can be gone in the blink of an eye. Organizations must earn the trust and loyalty of their stakeholders literally every day in as many ways as one can imagine.
Employees are loyal when they feel that they are being held accountable, when they are making a meaningful contribution, when their achievements are recognized and rewarded, and when they are afforded opportunities to learn, grow and advance. That's why Nordstrom views career development as a shared responsibility among managers, employees and the company. It encourages leaders to be the teachers as well as the developers of their people's growth.
Nordstrom highlights its trust to employees with a single rule: Use good judgment in all situations. Empowerment to do the right thing is the byproduct of trust. Nordstrom gives its people on the sales floor the freedom to make entrepreneurial decisions, and management backs them on those decisions. Everything else flows from that premise.
Customer loyalty is the coin of realm in business. Nordstrom salespeople generate that loyalty by taking ownership of the customer and the customer experience.
Front-line people are empowered to establish relationships with customers and to find ways to take care of them, with a personal touch, as if they were interacting with a trusted friend. A strong connection turns a happy customer into a brand ambassador.
It is axiomatic that people like to do business with people they like. If your product or service is similar to your competitor's, and the price of your product or service is similar to that of your competitor— Why would you get the business? The answer lies in the relationship you have with your customer and the trust you have built up over time. Once you've established and nurtured that relationship, why should your customer go anywhere else?
Trust is embodied in the Nordstrom return policy, which is a virtually unconditional, no-questions-asked money-back guarantee. Empowering the people on the sales floor to accept returned merchandise is the most noticeable illustration of the Nordstrom culture because it is the one that most obviously affects the public.
As counter-intuitive as it may sound, the return policy works to the benefit of the best salespeople, who take back the returns with a smile, knowing that many of those customers will return because they were treated with respect.
Nordstrom is one of only five companies to make Fortune's "Best Companies to Work For" and the "Most Admired" company every year surveys are conducted.
You can rent employee loyalty, but you can't buy it. Golden handcuffs are only an effective short-term solution. Many good people will sacrifice a few dollars for a place that values and trusts them.
Each year, all of the new and past winners of the John W. Nordstrom Award (the highest honor for an employee) attend a dinner in Seattle, hosted by the Nordstrom family. The company pays for the travel and lodging for the winners (and their guests)—even for past honorees no longer working for the company. Now that's loyalty.
Want tips on how to enhance customer experience, develop brand loyalty and increase revenue? Join Robert Spector and Mahesh Ram in a webinar, organized by Solvvy, as they chat about the future of customer service in an omni-channel world while exploring core values that every service culture should consider. Reserve your spot today.
READ MORE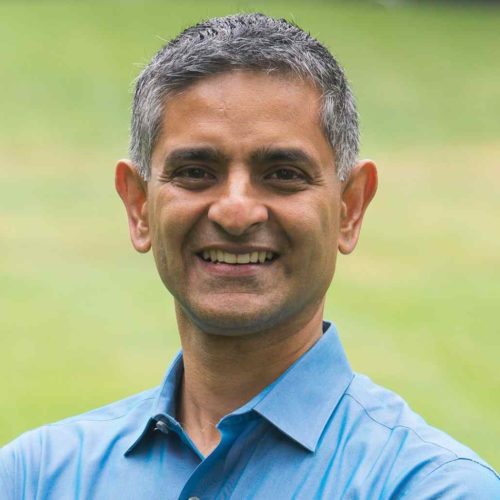 Learnings and Highlights from SDX Portland 2017
Mahesh Ram
on 7 August, 2017
SDX Portland kicked off with a celebration of support and a "Happy Hour", hosted by Solvvy at the Airbnb office in Downtown Portland. The entire support community comprising of industry leaders, managers and folks working on the frontlines came together to network, learn, share and rejoice. The attendees mingled over Boke Twinkies and Local Craft Beers in a warm and casual setting.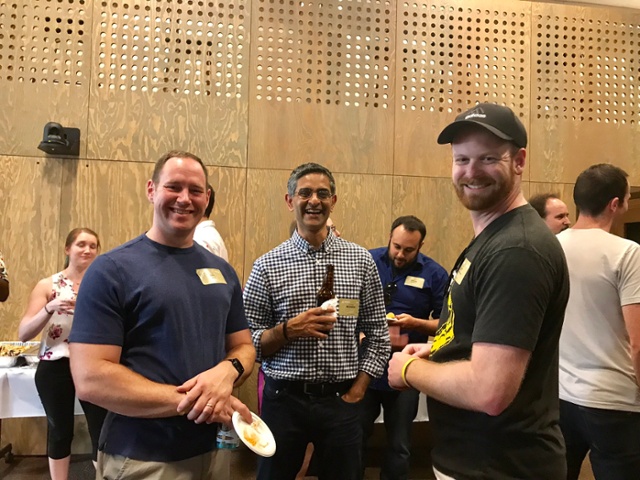 The gracious hosts from Airbnb offered attendees a tour of their office which is modeled on listings from around the world and designed by employees themselves. From classic and contemporary to rugged and rustic, all the workspaces (and even the bathrooms!) were pretty thoughtfully done.
SDX kicked off the next morning on Saturday, July 22 at Portland State University. Support Driven, the conference organizers, drew an impressive line of speakers and workshops for the day-long event. The sessions covered the most pressing support issues, ranging from reducing ticket overload, building a culture of candor, leading with clarity and data, key support metrics to industry best practices, dealing with difficult customers and surviving the worst of support. The workshops were aimed at coaching, training and equipping customer support professionals with the necessary tools, skills and knowledge to effectively carry out their job.
Today, with increasing volume of support requests, rising customer expectations and soaring support costs, support driven organizations are feeling challenged to keep up with the ticket overload. Mahesh Ram, founding CEO of Solvvy, discussed the importance of self-service in reducing ticket overload while highlighting important KPIs and factors affecting the success of self-service.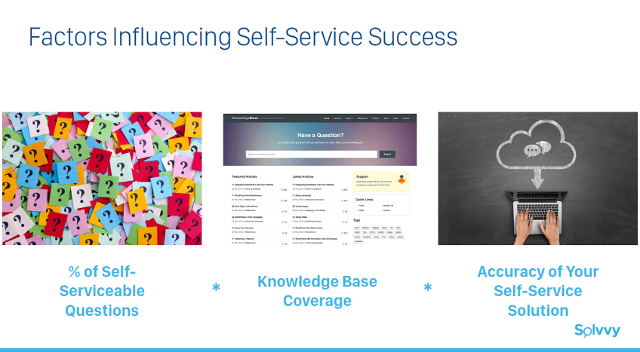 Max Yoder, CEO of Lessonly, emphasized the importance of candor, vulnerability and appreciation while sharing his personal journey and anecdotes. Emily Triplett Lentz from Help Scout talked about the ROI (Return on Investment) of saying "Thank You" and shared the power of sending handwritten thank-you notes to customers. Valentina Thoerner from WooCommerce division at Automattic highlighted the importance of going over all customer feedback, taking notes, identifying patterns, updating the knowledge base and doing follow-ups. Sukhpreet Anand from Kayako gave some handy tips on reducing churn and nurturing long-lasting relationships with customers.
Over lunch, the attendees got a chance to experience Portland's Farmers Market. The market featured fresh produce, Oregon grown nuts, flowers, pastries, food carts, local tastings, and live music.
Some of the other conference highlights included a mix of speaker sessions and hands-on workshops around scaling, the need for automation and technologies like AI (Artificial Intelligence), and mastering the art of dealing with customers. While most sessions centered around happy customers, Sharon Moorhouse from Intercom spoke about nailing difficult conversations with unhappy customers, and Sarah Betts from Olark, conducted a workshop on surviving the worst of support, referring to problematic customers as "Villains, Trolls and Grumps". David Klint from Illuminate Education talked about the art of handling stress. From the back of an ambulance to fielding support queries, the former EMT and firefighter saw himself applying the same techniques. He had some handy tips for support professionals like always staying cool and being (or at least pretending to be) in absolute control.
Portland truly turned to "Supportland" with representation from more than 50 companies from 3 continents including Solvvy, Zendesk, Airbnb, WordPress, Intercom, MailChimp, Shinesty, Help Scout, Zapier and several others.
READ MORE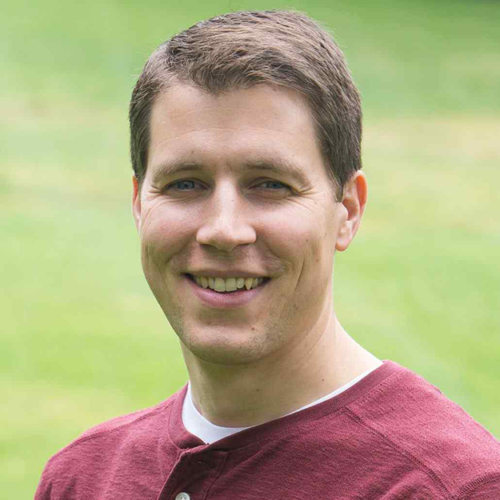 The Basics of Artificial Intelligence Decoded
Justin Betteridge
on 7 June, 2017
Artificial Intelligence, or AI, has come a long way since its inception in 1956. Simply put, AI refers to the theory and development of computer systems that are able to perform tasks that usually require human intelligence. This infographic from Solvvy highlights the key drivers, explains the branches and traces the evolution of AI.

READ MORE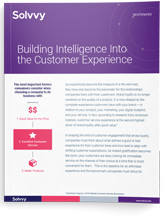 Whitepaper: Building Intelligence into the Customer Experience
Optimizing service processes to deepen loyalty is the next frontier for customer happiness professionals. In this whitepaper, we examine the shift in brand loyalty which is no longer centered on the quality of a product but rather shaped by the complete experience customers have with your brand — in relation to your product, your marketing, your digital footprint, and your service.
Read Now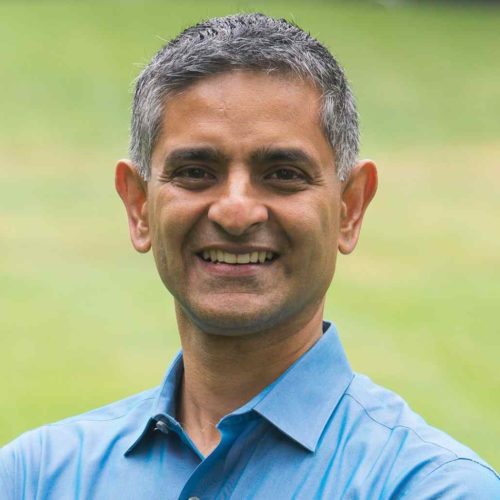 Sarah Hatter: Self-Service is the Way to Go
Mahesh Ram
on 22 May, 2017
If you can answer people's questions without getting a human involved then you've already won the game! Join us for a live webinar with CoSupport and Solvvy on Wed, Jun 21, 11:00am PST. Don't apologize for the inconvenience or say, "Thank you for your feedback," notes Sarah Hatter, a renowned name in the world of customer service. Instead try, "Thanks so much for sharing this insight with me" or "Your experience matters."
Folks from Solvvy – an intelligent self-service platform for customer service – caught up with author, speaker, entrepreneur, and coach, Sarah Hatter to talk everything customer support. For starters, she urges folks to get real. While you would think that "human touch" is getting lost to technology, you might want to think again. Technology, today, is in fact an enabler. A huge proponent of automation and tech, Sarah says, "Artificial intelligence has evolved to a point where it is trained to have an empathetic side." Isn't it, then, paradoxical that humans are turning robotic while machines are turning human?
The key takeaway for customer service leaders is that language can be a game-changer: relational is in and mechanical is out. A simple thing like replacing robotic email templates with personal transactional emails might change the way your users perceive you.
Winning customers from that very first experience with your product and company is essential. It is stellar customer service that separates the best from the rest. You want to have your customer service function to be an extension of your persona. If your brand is happy, fun and happening, you don't want a support notification going out that reads, "Please allow 2-3 days for a response."
From a "white page with an email address on it" to becoming an "integral function of selling," customer support has come a long way since Sarah Hatter launched her company, CoSupport, in 2011. The customer support function has truly evolved from playing catch up after product launch to carefully thinking through support strategies ahead of time. Searchable help sections, video tutorials and trained support personnel have become a norm today.
In all of this, what truly amazes Sarah – our wine and grilled-cheese loving friend from California – is support "baked" into the product itself! Instagram is a classic example. It did not have a "Help Center" when it started out and folks took to it almost instantly since it was so self-explanatory. The adoption was phenomenal, and the growth, explosive.
As someone having worked the phones at a call center at the age of 15, Sarah thinks phone support is on its way out! It is expensive and in most cases the staff is not well-educated about the products and services they are supporting. Having untrained interns taking people's credit cards numbers over phone and paying a crappy wage for reciting a script from the binder is no longer considered effective customer service.
Our expert also shared some interesting research results: Gen Xers tend to contact customer support via email, chat or social while the millennials and the 45+ crowd prefer to find their own answers. Their reasons differ. Millennials "don't have time to waste" and self-explanatory works best for them while the 45+ age demographic wants to "feel empowered" and leans towards old school user manuals, step-by-step guides and downloadable pdfs.
With web and self-service support on the rise, advent of machine learning and natural language processing, and so many great tools and techniques out there for companies and teams of all sizes – the support community is living in truly magical times. If done right, these technologies can bring great returns on investment and help support driven organizations deliver a stellar customer experience.
Sarah Hatter is going to be sharing her valuable insights on emerging trends and best practices in customer support in a webinar, organized by Solvvy, an intelligent self-service platform for customer service. Reserve your spot today.
READ MORE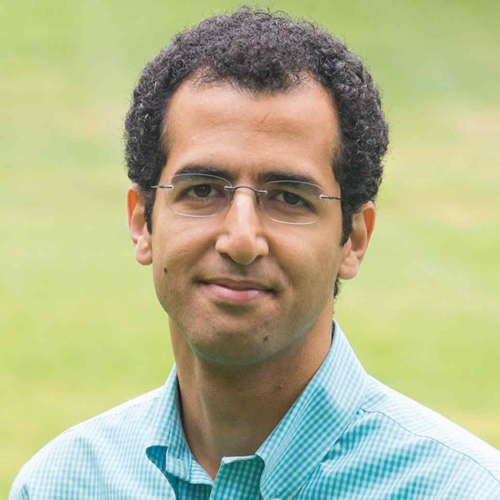 Introducing the Solvvy Self-Service Dashboard
Mehdi Samadi
on 15 May, 2017
Take Control with the New Solvvy Self-Service Dashboard Say "Hello" to the self-service dashboard from Solvvy. Headquartered in Palo Alto, Solvvy is a machine learning company that is reinventing customer service experience while significantly reducing costs for the enterprise through its self-service solution.
The Solvvy dashboard lets you measure, track and manage your key performance indicators (KPIs) in real-time. The self-service rate and user gains metrics are presented in the form of graphics and charts to give you total visibility into your KPIs.
Why the Solvvy Dashboard?
The Solvvy Dashboard offers a visual representation of key performance measures. It's a great tool for support leaders to gain complete transparency into self-service metrics. This, in turn, enables you to:
Measure self-service performance against goals: Gauge overall self-service rates and improvements in customer experience. Benchmark against industry standards.
Plan and execute your customer support strategy: Track key metrics. Make adjustments and take corrective measures based on deviations.
Staff more efficiently with more visibility: Staff more efficiently based on how much ticket volume is resolved by self-service and how much is passed on to the agent queue.
Save time with easy access to key metrics: Quickly generate detailed reports and analyze key trends.
As a result, organizations can step up their customer service experience in a big way.
Dashboard Features
With the new Solvvy Dashboard, customers are able to view their self-service metrics at a glance!
The dashboard is divided into two sections: Self-Service Rate and User Gains. Customer support leaders can easily navigate between daily, weekly and monthly metrics.
Self-Service Rate is a great indicator of instant resolutions that a company achieves as a result of deploying the Solvvy solution. Self-service rate measures the ratio of instant resolutions to the total submissions, in any given period of time.
User Gains, as the name suggests, are the gains that Solvvy brings to users, collectively. With the Solvvy resolution time of one minute, in most cases, the aggregate time saved by customers runs into years, showcasing the tremendous benefits that Solvvy brings to the table.
So, get ready to instantly resolve tickets, enhance productivity and improve your return on investment with Solvvy's self-service solution that gets smarter and better with every single customer interaction!
READ MORE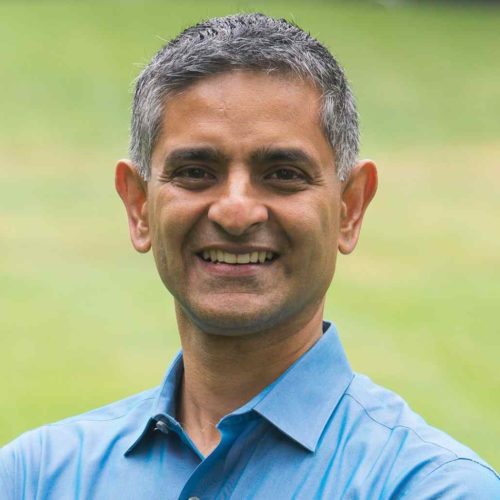 Meet Solvvy: Machine Learning for Support
Mahesh Ram
on 12 December, 2016
We are proud to share that Solvvy has raised $4.5M in seed funding to further our vision of transforming the customer experience for the enterprise. The seed funding was led by True Ventures with participation from incredibly supportive institutional investors including Pear Ventures (thank you, Pejman Nozad and Mar Hershenson), Signatures Capital (thank you, Bobby Yazdani), IGSB (thank you, Reece Duca and Tim Bliss) and Carnegie Mellon University (thank you, Dave Mawhinney) alongside great angel investors (thanks Dan Rose, Hamid Barkhordar and Payman Pouladdej). Our team is exceptionally grateful for their steadfast commitment to our technology, our product and our vision. We owe them much for their unwavering faith and support.
When Mehdi and Justin met during their PhD studies at Carnegie Mellon University, they shared a passion for bringing advanced technology into the lives of everyday users. Thanks to the support of early backers like Pejman Nozad and Bobby Yazdani, the duo moved from Pittsburgh to Palo Alto and partnered with Mahesh to apply Solvvy's advanced science to the enterprise. Today we are excited to share our mission with the world and tell you about the strong progress we've made.
The Pain Point
Have you ever needed an answer right now to a problem or issue with a product or company? Did you have to wait hours or days for a support representative to get back to you? Or wasted precious time trying to parse long help center articles for the one sentence or paragraph that could have actually solved your problem?
We'll bet you have. And we have too! We refused to believe this status quo was acceptable. Why does a user need to wait for an agent to reply when there is a great answer in the knowledge base or the right answer has been given before?
We imagined a world where this could all change, a world where:
Users could ask questions in completely natural language and get specific, accurate answers.
Users could receive the knowledge they needed in the form of relevant, bite-sized solutions.
Every successful interaction with the business could enhance the next user's experience.
Companies could make this advanced technology instantly available for their customers.
Our First Product
Interacting with customer support can sometimes be a painful process, both for the business and its customers. But we believe great technology can remove a lot of that pain for both sides.
Our first product, Solvvy for Support, delivers great answers immediately to the complex issues or questions a user has about a product or solution. Our machine learning platform learns from past interactions to answer a high number of incoming support tickets. The results are remarkable: CSAT scores skyrocket and incoming ticket volumes are reduced by up to 7- 20%. Leading brands like Amazon's Alexa.com, Upwork, TaskRabbit and DoubleDutch rely on Solvvy to improve customer satisfaction and reduce customer support costs.
The Path Moving Forward
Solvvy is bringing meaningful business value to our customers, and assisting with thousands of support interactions daily.  We are humbled by the opportunity to radically transform business interactions and improve efficiency for both the end-user and businesses. But our vision for the future of self-service and conversational commerce is much broader and more ambitious.
Here's to the future!
Gratefully,
The Solvvy Team
READ MORE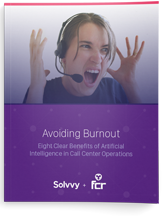 eBook: Proven Support Strategies to Keep CSAT High
Produced by Solvvy in collaboration with FCR, Shinesty and TaskRabbit, this eBook highlights the importance of user feedback, role of support leaders, characteristics of successful organizations, advantages of intelligent self-service and key support metrics. It also shares the proven methodologies to equip support leaders with the expertise to keep their CSAT high.
Read Now