Feature in The Wall Street Journal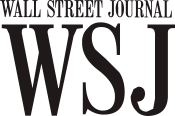 For companies managing customer service and other support, it's often a repetitive process of answering many of the same questions over and over again. Solvvy, a new startup, is using machine learning to answer many of these questions automatically.
Now the Palo Alto, Calif.-based company has $4.5 million in seed funding to back its ambitions, led by True Ventures. Pear Ventures, Carnegie Mellon University and Signatures Capital participated, along with Investment Group of Santa Barbara, Dan Rose and Hamid Barkhordar.
The company's technology is based on research conducted by two of the co-founders, Mehdi Samadi and Justin Betteridge, who were Ph.D. students in artificial intelligence at Carnegie Mellon University.
See Solvvy in Action
Learn more about how Solvvy can resolve your greatest customer experience issues. Contact us day or night and we will get back to you right away! Call us at 650-246-9685.
Live Demo
Contact Us